KL.FM 96.7 LIVE - Greatest Hits Radio West Norfolk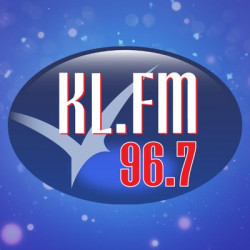 About KL.FM 96.7
Listen online to the internet radio of KLFM radio here, on UK Radio Live!
KL.FM's service has been ended on 31.08.2020 in its original form - but continues its operation as Greatest Hits Radio West Norfolk.
The description below is about the original KL.FM - it will be available for a few months, and later this radio will be removed from the list, but the broadcast will be available on the
Greatest Hits Radio
page!
KL.FM 96.7 is broadcasting since 1992 from its King's Lynn station. KL.FM is in the ownership of UKRD Group, and has 54.000 weekly listeners by its analogue and digital distributions.
With its news content, KLFM news serves primarily the people of West Norfolk with locally relevant news, sports, travel-traffic information, and weather updates. Besides that, also national and international news and sports take place in the news section.
KLFM's playlist selects from the best pop music from the last 30 years, and by its good mooded talk shows, keeps the airy atmosphere of West Norfolk.
The mornings of West Norfolk are brightened by KLFM's morning shows from Monday to Saturday, so on weekdays Simon Rowe leads the Breakfast Show from 6am to 10am, and on Saturday, Alistair Cox with the Weekend Breakfast Show sets a good start of the weekend from 8am to 12pm.
On Sundays, Global's "The Vodafone Big Top 40" is broadcasted between 4pm and 7pm.
KL.FM 96.7 has many awards, like the Sony Radio Awards - Station of the Year (category: audience under 300.000) in 2012 and 2013, and Radio Academy Nations & Regions Award for East Anglia - Station of the Year in 2004, 2005, 2011, 2012 and 2013.
KLFM's music genre: pop
KLFM's availability: You can tune in your traditional analogue radio on 96.7 FM in West Norfolk, Wisbech and Fakenham. Also the digital solutions are part of the distribution, so You can follow KLFM by its online radio stream without territorial restrictions.
KL.FM 96.7 's slogan: "Real Music Variety"
Do You see incomplete, outdated or incorrect information on our site? Do You think You know more about a radio? Help us, write to us on Facebook and in exchange we grant You advertisement free use of our site! :)
Contacts






















































More radios
KL.FM 96.7 comment box
This box is not read by the Radio's staff! So if You would like to ask for a song, or to send a word to the radio presenter, try the
Facebook Box
or
one of the contacts!
Do You like this radio? Recommend it to your friends!
Recommended Radios
Tony plays the biggest songs of the 70s, 80s and 90s.
Jenny starts your day with the biggest songs of the 70s 80s and 90s.
Pat re-runs the fun with the Top 10 at 10, has a Sharp Shoutout and 5 in-a-row with the Weekend Anthems.
13:00 -
Simon Mayo: The Album Show
Join Simon Mayo for a celebration of the biggest albums of the 70s, 80s and 90s.
16:00 -
Greatest Hits Superstars
A look at the life and times of some of the greatest musical artists of all time.
17:00 -
Now! That's What I Call A Chart Show
Mark Goodier counts down the greatest hits from two incredible years in music.
Arlene has the Greatest Hits for a Sunday evening.
Andy Crane plays the biggest songs of the 70s, 80s and 90s.