KISS FM - KISS Radio - Kiss FM LIVE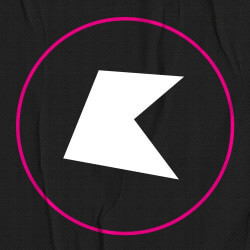 About KISS
Listen online to the internet radio of KISS FM live, one of the UK's most popular radio stations. The station is owned by Bauer Radio Ltd. The radio started its career in 1985, originally as a pirate radio station, and as it grew in popularity, after 5 years of illegal activity, it came under the light of law in 1990. So this adventurous spicey flavour follows the station into the legitimate present and, as in the past, it always counts on goodwill of its listeners, involving them in the shaping of the radio's programming and music selection for a fresh, and youthful selection of tunes. This type of approach helps the station to keep its listeners close to the radio by responding flexible to the current trends and expectations. The broadcaster focuses primarily on the under 35 age group, but anyone looking for an airy and dynamic music experience can rely on the radio for pop, house, hip-hop, R&B, urban, electronic and dance genres. The station kickstarts the mornings with the "Breakfast with Jordan and Perri" led by Jordan Banjo and Perri Kiely from 7am to 11am on weekdays.

KISS slogan: "The Beat of the UK"
Do you see incomplete, outdated or incorrect information on our site? Do you think You know more about the radio? Help us, write to us on Facebook and in exchange we'll reward you with advertisement free use! :)
Contacts - Phone number, SMS, E-mail, Facebook etc.
Bristol

-

97.2

FM
East Norfolk

-

106.1

FM
London

-

100.0

FM
North East Essex

-

106.4

FM
North East Suffolk

-

106.1

FM
Peterborough

-

107.7

FM
Severn Estuary

-

101.1

FM
South Norfolk

-

106.4

FM
South Wales

-

101.0

FM
Southern Cambridgeshire

-

105.6

FM
Suffolk

-

106.4

FM
West England

-

101.0

FM
You can tune in on the traditional analogue radio way and the radio is also available on the digital solutions like DAB Digital Radio, and without territorial restrictions by its online radio stream.
KISS Frequency map
More radios
KISS comment box
This box is not read by the radio's staff! So, if you would like to ask for a song, or send a word to the radio presenter, try one of the
contacts
!
News about KISS
Similar radio stations in other countries
Do you like this radio? Recommend it to your friends!

07:51
Kenya Grace - Strangers

07:48
Aitch ft. Ashanti - Baby

07:44
Billy Gillies ft. Hannah Boleyn - Dna

07:36
Doja Cat - Paint The Town Red

07:33
Issey Cross - Bittersweet Goodbye

07:28
Chase and Status and Bou ft. Irah, Trigga, Flowdan and Takura - Baddadan

07:23
Usher ft. Lil Jon and Ludacris - Yeah!

07:20
Zara Larsson ft. David Guetta - On My Love

07:12
Taylor Swift - Anti-Hero

07:10
Burna Boy - City Boys
Get older playlist
All your favourite KISS tunes, back to back perfect for that overnight motivation!
New boy Jordan Lee keeps things moving with the hottest tunes around. Get involved @KISSFMUK
07:00 -
KISS Breakfast with Jordan & Perri
Jordan and Perri start your day with huge tunes, laughs and vibes on #KISSBreakfast
Michael's got the perfect set of tunes to get you through to lunchtime, kicking off with your daily dose of KISSTORY goodness. Get involved @kissfmuk
Tatum's got your afternoon covered with the BIGGEST tunes, plus chances to win BIG cash prizes with Make Me A Winner. @kissfmuk #PlayKISSFM
Tyler's keeping your afternoon moving with the BIGGEST tunes around, plus all the latest showbiz news trending across social. Get involved @kissfmuk #TylerOnKISS
Your BRAND NEW KISS evening show is on! Tinea's kicking things off with today's Hype Chart - a countdown of the 20 BIGGEST tunes right now. Get involved @kissfmuk #PlayKISSFM
DJ S.K.T takes over Thursday Night KISS with the best in House, Tech & Bass beats! Get involved @kissfmuk #KISSNights
23:00 -
KISS Mix: Future Dance
The Freshest new dance music non-stop in mix. #TheKissMix