Kerrang! - Kerrang Radio - Kerrang Radio LIVE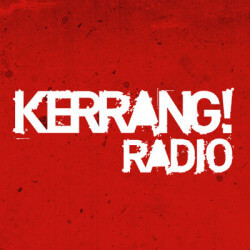 About Kerrang!
Listen online to the internet radio of Kerrang Radio live, which is part of the Planet Radio station group, and the third most listened to solely rock radio with 438.000 weekly listeners in the UK. The three leader rock specialized radio stations are in the ownership of Bauer Radio Ltd., and Kerrang! is the most youthful, and the most dynamic one because its programme structure and musical line-up is tuned for the youngest (under 35) rock fans, so operates with the freshly oiled latest releases of today's biggest rock bands, and live concerts from the rock, metal, and punk genres. The rock's classics are also part of the playlist, but the radio mainly focuses on the incoming waves of rock, so the broadcast features the Rock Chart on Saturday from 10am to 1pm, whose mission is to pave the rocky road into the future of rock with Loz Guest. The station flares up the weekday mornings from 7am to 10am with the "Breakfast with Sophie K".

Kerrang! 's slogan: "Everything That Rocks"
Do You see incomplete, outdated or incorrect information on our site? Do You think You know more about a radio? Help us, write to us on Facebook and in exchange we grant You advertisement free use of our site! :)
Contacts
Kerrang! frequencies
The radio is distributed only digitally, so You can't tune in with traditional analogue radio, but several digital solutions are optional like DAB Digital Radio in London and Digital TV, we recommend the online radio stream.
DigitalTV: Freeview: Channel 717
















































Afro Diaspora Radio Online






More radios
Kerrang! comment box
This box is not read by the Radio's staff! So if You would like to ask for a song, or to send a word to the radio presenter, try the
Facebook Box
or
one of the contacts!
News about Kerrang!
Alex James moves from Hits Radio to XS Manchester
Hits Radio presenter Alex James is joining XS Manchester to host the breakfast show from July 6th. Alex has been on-air in the North West for 15 years, with stints at Key 103, Radio City, Real and Century. He's also presented on Kerrang! Radio and hosted Bauer's networked evening show In Demand. He says: "I can't wait to get started on XS Manchester Breakfast – finding out what's going on in our listeners' lives, keeping an eye over everything that's going on in and around Manchester and of course with loads of the best music to start the day in the world's greatest city." ...
More >>
radiotoday.co.uk - 23.06.2020
RAJAR Q2 2018: London and national brands update
Kiss has taken over from Capital as the biggest commercial radio station in London in the latest Q2/2018 RAJAR listening figures. Capital's audience in the capital is down 10.8% year on year to 2.063m, while Kiss has had a great quarter, hitting 2.087m weekly listeners – 24,000 more than its rival. In third place is Magic (1.667m), which leapfrogs rival Heart this quarter (1.404m). LBC is in fifth on reach with 1.280m listeners in the capital (down 9.3% year on year).
More >>
radiotoday.co.uk - 02.08.2018

03:40
Set It Off - Projector


03:34
Tonight Alive - The Ocean

03:29
Machine Head - Unhallowed


03:23
Corey Taylor - Samantha's Gone



03:13
Fall Out Boy - The Last Of The Real Ones

03:10
Palaye Royale - Broken
Get older songs
01:00 -
Non-Stop Kerrang! Radio
Playing continuous Kerrang! Radio tunes through the night.
07:00 -
Kerrang! Radio Breakfast: Sophie K
Sophie K wakes you up with some bangers and mosh.
10:00 -
Kerrang! Radio Mornings: Jon Mahon
Jon's here to help you through the daytime with the best tunes around!
13:00 -
Kerrang! Radio: Klassics
An hour of classic tunes. But spelt with a K because we're kool.
14:00 -
Kerrang! Radio Afternoons: Loz Guest
You're safe in the hands of Kerrang! Radio veteran Loz every weekday afternoon.
18:00 -
Kerrang! Radio Evenings: Alyx Holcombe
Whether you're working lates, or just at home cooking a huge mound of pasta, Alyx is on-air playing some of the best tunes to soundtrack your evening.
21:00 -
Kerrang! Radio Premium Show
Showcasing one of the TWENTY bonus stations you can hear if you sign up to Kerrang! Radio Premium, alongside ad-break free listening and exclusive content.
22:00 -
Kerrang! Radio Unleashed: Johnny Doom
Johnny Doom presents the best in new rock, metal and alternative, plus interviews and classic tracks.