Jazz FM LIVE - Jazz FM Radio LIVE - Jazz Radio LIVE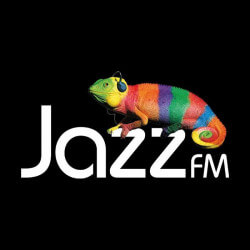 About Jazz FM
Listen online to the internet radio of Jazz FM live here, on UK Radio Live!
Jazz FM is the most popular jazz music, and blues oriented radio station in the UK with 566.000 weekly listeners. The radio is in the ownership of Bauer Radio Ltd.
The broadcaster's playlist is controlled by the UK's best jazz experts who keep up the colourful composition by selecting from the greatests of jazz songs, blues, and soul, and the new aspirants of these genres. Thus the classical jazz lovers' demands are satisfied as well as those who are curious about the current waves of the low-key genres.
The station's mission in promoting the deservedly loved genres of jazz, soul, and blues stepped forward in 2013, when the radio established the annually held Jazz FM Awards.
Jazz FM has morning shows on all days of the week. Moreover double morning shows on weekdays, as warm-up, from 6am to 6:35am "Business Breakfast" led by award winner business journalist Michael Wilson, and his adjutants Jonny Hart and Nick Howard who glance on the world of business and finance, and between 6:35am and 10am "Jazz FM Breakfast with Nigel Williams" turns the vibrations by the music of the world's greatest artists. On Saturday and Sunday, from 6am to 10am the "Weekend Breakfast with Chris Gilvear" guarantees the jazzy start of the weekend.

Music genres: jazz, soul, blues

As digital radio station, its broadcast can't be tuned on the traditional analogue radio, but many of the digital solutions are optional. We recommend the online radio stream.

Jazz FM 's slogan: "Listen in Colour"
Do You see incomplete, outdated or incorrect information on our site? Do You think You know more about a radio? Help us, write to us on Facebook and in exchange we grant You advertisement free use of our site! :)
Contacts






















































More radios
Jazz FM comment box
This box is not read by the Radio's staff! So if You would like to ask for a song, or to send a word to the radio presenter, try the
Facebook Box
or
one of the contacts!
News about Jazz FM
Similar radio stations in other countries
Have You liked our Facebook page yet?
Recommended Radios
00:00 -
The Playlist with Chris Gilvear
A showcase of all the brand new jazz, soul and blues on Jazz FM this week, the hottest songs and artists from the UK and beyond.
01:00 -
The World's Greatest Jazz, Soul and Blues
Back to back jazz, soul and blues through the night.
06:00 -
Business Breakfast
Business Breakfast brings you all the latest from the world of business and finance.
06:35 -
Jazz FM Breakfast with Nigel Williams
A bright and upbeat jazzy start to your day with the world's greatest jazz, soul and blues from the world's greatest artists.
10:00 -
Midmornings with Anne Frankenstein
Join Anne for a relaxed, informed, soulful and enlightening serving of jazz and soul to lift your morning off the page.
14:00 -
Afternoons with Jamie Crick
Jamie Crick's programme is an enlightening listen for jazz lovers and curious newcomers alike, featuring music from legends to the latest releases.
18:00 -
Jazz FM's Greatest with Mark Walker
An hour of the very best Jazz from the greatest to ever do it.
19:00 -
Dinner Jazz with Mark Walker
The perfect show for unwinding after a long day featuring the greatest jazz of all time.
21:00 -
Jazz Travels with Sarah Ward
With a musical spin of the globe, Sarah Ward takes in a unique journey filled with international sounds and stories.
22:00 -
Late Night China Moses
A cool and sophisticated sound to weeknights including a spin of her track of the week.