Greatest Hits Radio LIVE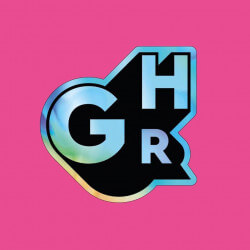 Greatest Hits Radio - 48 Kbps
Bath & South West - 47 Kbps
Berkshire & North Hampshire - 48 Kbps
Birmingham & West Midlands - 48 Kbps
Black Country & Shropshire - 128 Kbps
Bristol & The South West - 48 Kbps
Bucks, Beds and Herts - 128 Kbps
Coventry & Warwickshire - 47 Kbps
Gloucestershire - 47 Kbps
Greater Manchester - 47 Kbps
Harrogate and The Yorkshire Dales - 128 Kbps
Hereford & Worchester - 48 Kbps
Hull & East Yorkshire - 128 Kbps
Liverpool & North West - 47 Kbps
Norfolk and North Suffolk - 48 Kbps
North Derbyshire - 128 Kbps
South Yorkshire - 48 Kbps
Staffordshire & Cheshire - 128 Kbps
Stamford & Rutland - 48 Kbps
Surrey & East Hampshire - 128 Kbps
Wigan & St Helens - 128 Kbps
York & North Yorkshire - 128 Kbps
Yorkshire Coast - 128 Kbps
About Greatest Hits Radio
Listen online to the internet radio of Greatest Hits Radio live here, on UK Radio Live!
Greatest Hits Radio started in 2019, after Bauer Radio Ltd. rebranded its local radios in the Planet Radio Group to Hits Radio Network, the secondary stations of the local radios had been rebranded to Greatest Hits Radio and even more stations joined to the network in September 2020.
Greatest Hits Radio is in the ownership of Bauer Radio Ltd., and the 12 digitally available radios have 892.000 weekly listeners in the UK. The whole network has almost 1.3 million weekly listeners in the UK.
The radio's assignment is to air the most loved songs of the 70s, 80s and 90s - and the warranty for the best music selection of the gold era is the proved music expert team of the network, because the radio's programming and playlist are made by the headquarters of Hits Radio Network based in Manchester altogether with its Liverpool, Birmingham studios and also Bauer Radio Ltd.'s Golden Square headquarters participates.
The network's stations broadcast hourly news bulletins with local news, traffic and weather info.
The station wakes up its listeners with the biggest classic hits of the heroic age of music in "Breakfast with Rossie" from 5am to 10am on weekdays, while the weekend's awakening ceremony is led by Tony Dibbin from 6am to 10am.

You can select each station of the network below the player!

Music genre: pop

The broadcast is available on the traditional analogue way on 828 MW - 1584 MW, and on 96.5 FM - 105.9 FM. You can also listen to the radio by its digital broadcasts like DAB, DigitalTV (Freeview 716) and online. We recommend the online radio stream.

Greatest Hits Radio 's slogan: "The Good Times Sound Like This"
Do You see incomplete, outdated or incorrect information on our site? Do You think You know more about a radio? Help us, write to us on Facebook and in exchange we grant You advertisement free use of our site! :)
Contacts






















































More radios
Greatest Hits Radio comment box
This box is not read by the Radio's staff! So if You would like to ask for a song, or to send a word to the radio presenter, try the
Facebook Box
or
one of the contacts!
News about Greatest Hits Radio
Have You liked our Facebook page yet?
Recommended Radios
Tony plays the biggest songs of the 70s, 80s and 90s.
Jenny starts your day with the biggest songs of the 70s 80s and 90s.
Pat re-runs the fun with the Top 10 at 10, has a Sharp Shoutout and 5 in-a-row with the Weekend Anthems.
Janice shares great music for a Saturday afternoon.
Alex Lester has non-stop greatest hits.
17:00 -
America's Greatest Hits
Paul Gambaccini is back with America's Greatest Hits.
Darren has the soundtrack to your Saturday night.
Boogie has the greatest hits to get you moving.