Eirewave Radio - Eirewave - Eirewave Radio LIVE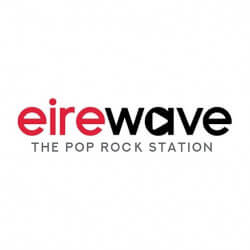 About Eirewave Radio
Contacts - Phone number, SMS, E-mail, Facebook etc.
Eirewave Radio frequencies
The broadcast is not available on the traditional analogue radio way, but on the digital solutions like the online radio stream.
















































Afro Diaspora Radio Online






More radios
Eirewave Radio comment box
This box is not read by the Radio's staff! So if You would like to ask for a song, or to send a word to the radio presenter, try the
Facebook box
or one of the
contacts
!
News about Eirewave Radio
Eirewave, new pop rock radio station launching in Glasgow, Derry & Belfast, Ad free!
A radio service playing pop and rock music from the UK and Ireland is getting ready to join DAB in Glasgow. Eirewave has plans to join DAB digital radio multiplexes in various UK regions and broadcast from its studio in Belfast. It has been created by British and Irish pop-rock enthusiast and radio consultant Olivier Mauxion...
More >>
radiotoday.co.uk - 11.04.2022

21:08
Liam Gallagher - Too Good For Giving Up

21:04
Robbie Williams - Rock DJ

20:58
The Verve - The Drugs Don't Work


20:50
Depeche Mode - Fly on the Windscreen

20:46
Mumford & Sons - Believe

20:43
Passenger - Sword From The Stone

20:39
Inhaler - Love Will Get You There

20:37
U2 - Christmas (Baby Please Come Home)

20:33
Ed Sheeran - Photograph
Get older playlist