Absolute Classic Rock - Absolute Radio Classic Rock - Absolute Rock Radio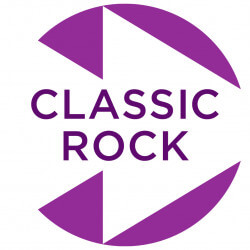 About Absolute Classic Rock
Contacts
Absolute Classic Rock frequencies
You can't tune in to the radio on the traditional analogue radio way, because it is an only digitally distributed radio, so You may choose one of the digital solutions like DAB Digital Radio and DigitalTV, we recommend the online radio stream.
DigitalTV: Sky: Channel 0203, Virgin: Channel 952















































Afro Diaspora Radio Online







More radios
Absolute Classic Rock comment box
This box is not read by the Radio's staff! So if You would like to ask for a song, or to send a word to the radio presenter, try the
Facebook Box
or
one of the contacts!
News about Absolute Classic Rock
Overnight changes as Chris Martin promoted at Absolute Radio
Chris Martin has been promoted to the role of Executive Music Producer at Absolute Radio meaning an end to his overnight show. Chris, who previously led programming on Absolute Classic Rock will now add Absolute 80s to his responsibilities. As a result, Dan Noble will move to take on the 1-6am weekday slot, with Sophie K taking on the late-night weekend 'Through the Decades' show on Fridays and Saturdays from 10pm...
More >>
radiotoday.co.uk - 06.12.2021
Absolute Radio's Hometime expands across network
Absolute Radio's Hometime show is to be shared across the other Absolute-branded stations, with 7 separate playlists. The programme, presented by Andy Bush and Richie Firth for the last year, will air on Absolute's decades stations – 60s, 70s, 80s, 90s and 00s – as well as Absolute Classic Rock and the main station. The split playlist technology developed by RCS and Bauer is already used on the Dave Berry Breakfast Show to enable genre specific music for each service alongside the live presenter content.
More >>
radiotoday.co.uk - 17.09.2019
Similar radio stations in other countries

06:46
Jimi Hendrix - Hey Joe

06:36
Lynyrd Skynyrd - Sweet Home Alabama

06:27
Eric Clapton - Knockin' On Heaven's Door

06:23
Led Zeppelin - Whole Lotta Love

06:14
David Bowie - Heroes

06:11
U2 - In God's Country

06:06
George Harrison - My Sweet Lord


05:53
The Who - I Can't Explain

05:48
Kansas - Carry On Wayward Son
Get older songs
00:00 -
Non-stop Classic Rock
Non-Stop music on Absolute Classic Rock, playing Rock's greatest hits from AC/DC to ZZ Top. Get involved at facebook.com/AbsoluteClassicRock
06:00 -
The Dave Berry Breakfast Show
At 7:30am it's 5 Words 5 Grand. The easiest game to play, but the hardest one to win! Can you match 5 words with the team to win the cash?! Plus The Daily Smash, Nana Moves and Social Ammo.
10:00 -
Classic Rock Mornings
Claire Sturgess is playing the greatest classic rock hits and has your 'Haven't Heard It For Ages' requests.
Join Chris Martin for a stack of classic rock tracks with everyone from Aerosmith to ZZ Top as he plays rock's greatest hits and your 'Haven't Heard It For Ages' requests.
16:00 -
Hometime with Bush & Richie
The Hometime show, brought to you by Andy Bush & Richie Firth. 3 hours of nonsense presented by 2 confused dads. Apologies in advance.
Join Sophie K for a load of massive tracks!
22:00 -
Non-stop Classic Rock
Non-Stop music on Absolute Classic Rock, playing Rock's greatest hits from AC/DC to ZZ Top. Get involved at facebook.com/AbsoluteClassicRock